Login
Log in if you have an account
Dont have an account? Register
How is Mon Dada's concrete collection made?
16 Mar 2022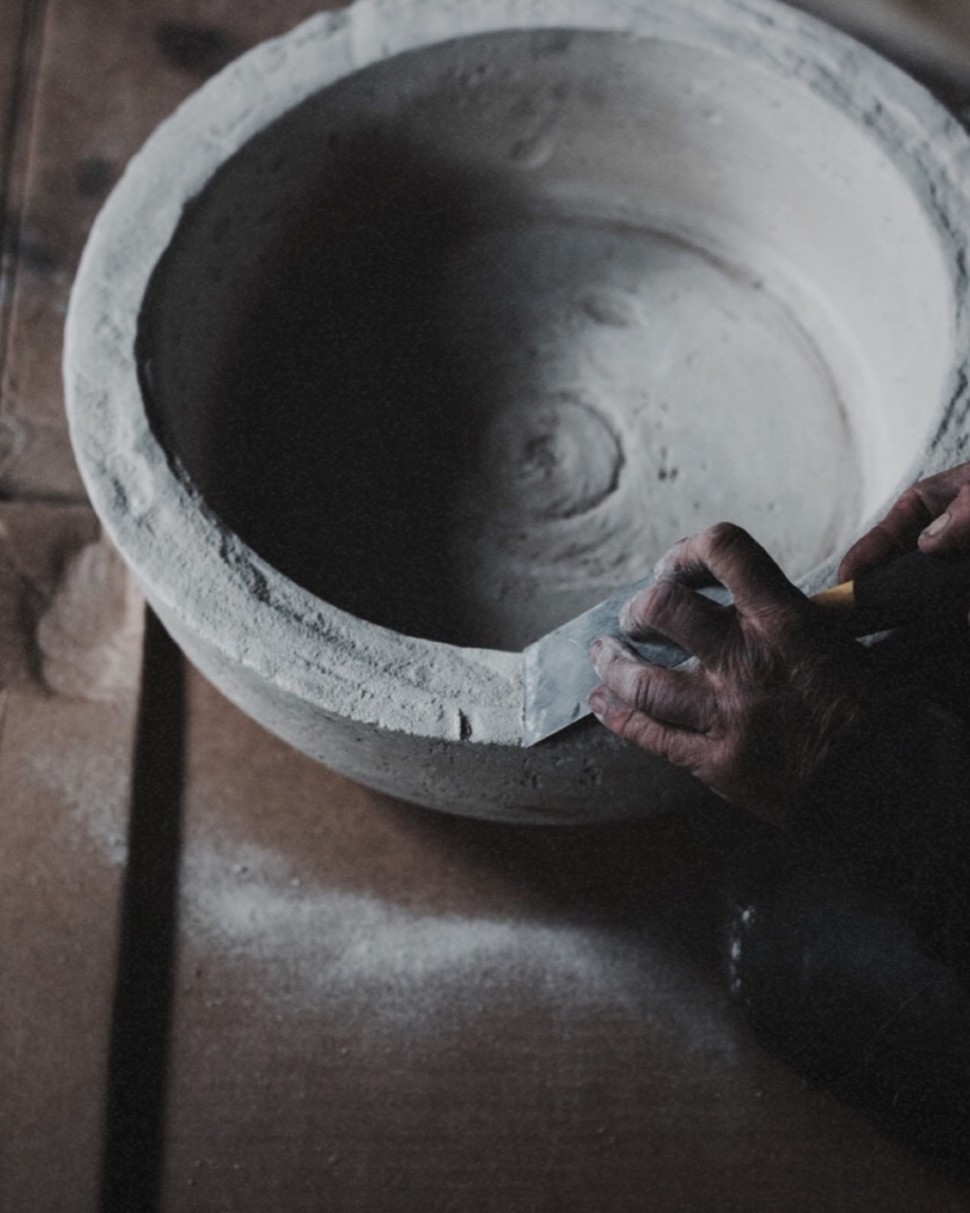 Handmade in Belgium
From A to Z, it all happens in our atelier in Stasegem (Harelbeke) by women who can stand their ground. Anyone who claims otherwise is definitely not following our Instagram page.
The production process starts with Martine - 'Beton Boss', she makes the concrete jars in all sizes by hand. Each Mon Dada jar is unique in terms of shape, size and hues. After the jars are formed, they are treated so that they are water and dirt resistant.
In the next phase, the jars are taken in hand by our Candle Boss, Céline. A small reinforcement layer is glued under the pots, which makes the jars more stable on different surfaces and also prevents them from damaging tables. Then the candles are marked with the Mon Dada logo. Then Mom Boss - Carmen glues the wicks to the bottom and the wax is poured by hand in several layers. A time-intensive process, but a 100% quality guarantee. Mon Dada's asset? The outdoor candles don't melt in the sun, which means you can enjoy a bright summer day without any worries.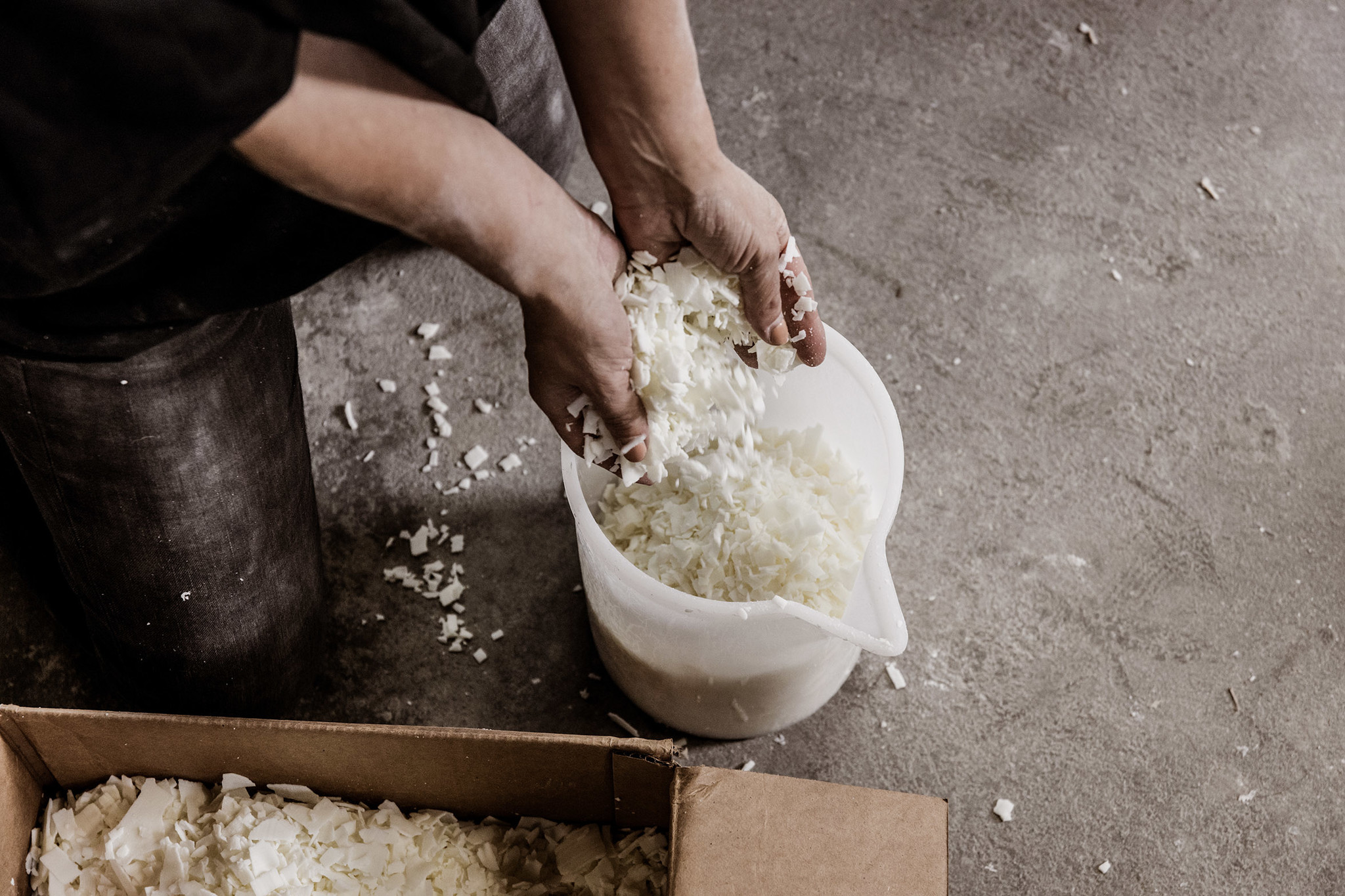 The idea of Mon Dada started with all-natural scented candles, which also carry the label Handmade in Belgium. For its indoor candles, Mon Dada chooses waxes based on coconut and soy. The scents used in our waxes are based on essential oils.
After the candles have been given time to harden and have been approved, they are packed one by one in a luxurious wooden box or in a jute bag for the outdoor candles. Once everything is in boxes and stored, we can start working on the orders for our customers all over the world. And so the story of our process ends in your interior or garden.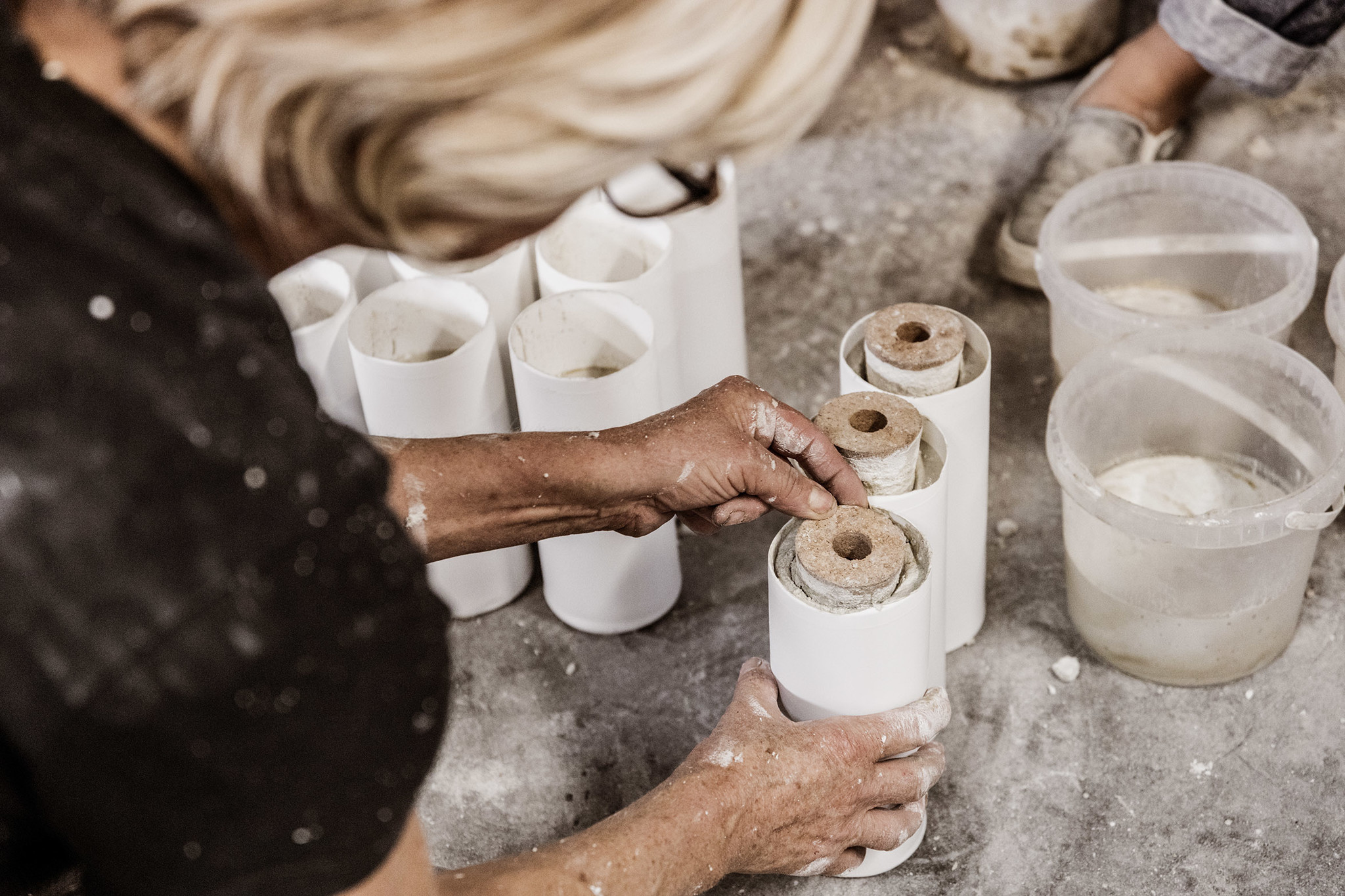 As local as possible
One constant is always present: the environmentally conscious and sustainable character of Mon Dada. All raw materials for the production process come from Europe, the reusable packaging of the products even all from Belgium. The more local, the better. The packaging material from the suppliers is processed by us and reused as padding material for the packages we send out from our webshop.